A difference
you can appreciate
We believe finding the right advisory team to serve as your trusted partner is essential for your financial independence and well-being. Here are the ways we stand out – and why we believe you should give serious consideration to North Star Wealth Management.
An experienced and credentialed team
Our team has close to 80 years of combined financial industry experience. Additionally, members of our team hold several key credentials that help us serve the specific and complex needs of our clients. These professional designations include Certified Financial Planner™ professional and Certified Estate Planner™.
A trusted financial partner
Our team devotes time to getting to know you on a deeper, more personal level in an effort to establish ourselves as your trusted financial partner. Ultimately, we want you to be confident in relying on us to take care of what needs to be done without having to give it a second thought.
We truly care about our clients and community
We genuinely enjoy the camaraderie we have with our clients. We know what's important to them and their families. Helping them with their financial lives never feels like just a job to us.
We are very involved with our community. There is a cooperative spirit of being on life's journey together, and the towns in which we live and work deserve our support. We donate our time and money to many causes important to us.
Transparency and accountability
We emphasize transparency when sharing financial updates with our clients. We take ownership of our work and have a high level of accountability. We want our clients to know that we will always be honest and candid with them regardless of circumstance. We also aim to educate our clients about their investments and financial plan so they can fully understand our advice and decisions.
Warm and authentic client relationships
We enjoy cultivating close, personal relationships with our clients. While we always maintain a high degree of professionalism when managing their money, we are never afraid to have an enjoyable time or share a good laugh with our clients.
We are genuine
We're the same people in the office as we are in the community. We can't be bothered with putting on airs; to us, credibility and integrity are much more important. We don't act in an insincere or inauthentic manner in an effort to attract potential clients. We are who we are. Genuinely and unapologetically.
We are approachable
We want our clients to feel comfortable to call or come by knowing that our team will be able and willing to help answer any question without judgment and with intimate knowledge of their unique situation and plan. We are always available to our clients by phone or Zoom, in the office or through planned visits outside the office.
A comfortable experience
While most folks would rather get a root canal than visit with their financial advisor, our team has built a welcoming and comforting environment that our clients enjoy and look forward to. We strive to make conversations lighthearted to encourage our clients to be more relaxed around even the typically more serious and worrisome topics of their finances.
Multigenerational
In many instances, we serve multiple generations of our clients' families. Our own team is also a multigenerational mix of people, giving us greater perspectives on each generation. We engage in multigenerational financial planning and the transition of wealth from one generation to the next, ultimately working with future generations as it pertains to their own financial plans. We are more than happy to help our clients' grown children and grandchildren with their financial lives.
Certified Financial Planner Board of Standards Inc. owns the certification marks CFP®, Certified Financial Planner™,

and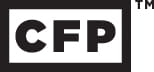 in the U.S., which it awards to individuals who successfully complete CFP Board's initial and ongoing certification requirements.